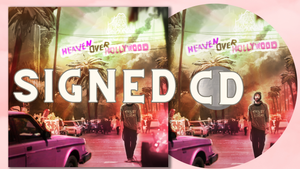 Only For The Fans
Signed Heaven over Hollywood Physical CD's (pre-order)
-Heaven over Hollywood Physical Signed CD pre-order, all orders ship in 6 weeks latest. Each CD signed by Rez himself. 
-Proudly made in the USA
-Thank you for supporting this limited edition drop, by purchasing this merchandise you are helping me fund all of this music, videos, tours and more. Love y'all so much! Wouldn't be anything without my fans.